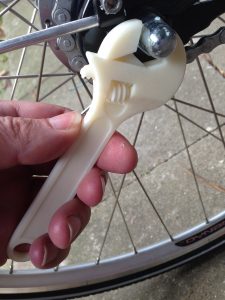 Community groups in North Tyneside are being offered the chance to run 'Learn to fix your own bike' workshops for their members or service users, by bicycle repair tutor Trevor Bell.
The workshop, which lasts between 2-3 hours, covers puncture repairs, cleaning and lubrication, replacing tyres, balancing brakes, fine tuning gears, safety checks and ergonomic adjustment. Participants will also learn how to make their bike safer, increase comfort, speed and reliability.
The aim of the workshop is to empower the learner with sufficient skills, knowledge, information and confidence, to be able to independently identify and rectify minor faults, resulting in a safe and efficient bicycle. This is a practical workshop where participants are guided to fix their bikes themselves.
For more information and to arrange a session contact Trevor Bell by email trev.bell@tiscali.co.uk