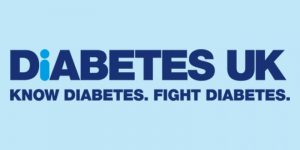 Diabetes prevention is a strategic priority for both the North Tyneside CCG and Health and Wellbeing Board.
Working with North Tyneside Public Health and Diabetes UK, VODA has arranged an interactive workshop for organisations that are keen to explore ways in which they can raise awareness of diabetes and prevention in their local communities.
The workshop will focus on:
Why diabetes awareness is important
The different types of diabetes
Risk factors
What you can do to reduce your risk, and the risks to others
How your organisation can make us of Diabetes UK's 'Know Your Risk of T2 Diabetes' Tool
National Diabetes Prevention Programme
It is hoped that some organisations may use information gathered at this session to arrange some activities as part of National Diabetes week which will take place 1-7 April 2019.
Date: Tuesday 5 March, 1pm to 3pm
Location: Meadow Well Connected, Waterville Road, North Shields, NE29 6BA