The STEM Innovation project is part of the wider Moving on Tyne & Wear programme, which was developed to tackle health barriers to employment in the area.
The project provides volunteering opportunities for people aged 18 and over who are interested in working towards a career in Science, Technology, Engineering and Mathematics (STEM) fields. It has a focus on people who are experiencing health barriers which prevent them from getting involved in other training, education and volunteering opportunities.
There are several ways of getting involved in the STEM Innovation project: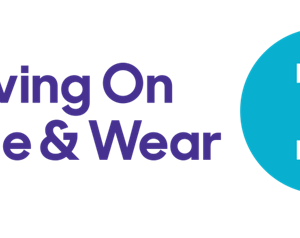 As a volunteer
If you are interested in opportunities in science, engineering, technology or mathematics and want to find out more please get in touch.
As a volunteer buddy
Volunteer buddies will offer one-to-one support to individuals and help out with STEM Innovation events and projects. If you are interested in this role, we'd love to hear from you.
As a project provider
If your group or organisation offers volunteering or other opportunities in the STEM fields in North Tyneside, we'd love to hear from you.
Case Study
STEM Innovation volunteers recently took part in a volunteering taster session at St Mary's Lighthouse in Whitley Bay where they learned all about rocky shore surveying and how to safely record marine life. "It was really interested and I've learned so much" – Stephen Wedderburn, volunteer