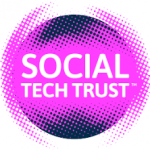 This Social Tech Trust fund aims to demonstrate how tech can reach its transformative potential when it's driven by one of the greatest opportunities of our time – equality.
Eligible ventures can apply for a grant of up to £45K over a 9-12-month funding period. Technical assistance is provided to accelerate venture growth.
Applications are invited from talented teams developing innovative ventures that address social inequalities and use tech to unite us. Examples of inequalities given include:
being divided by wealth
being divided by where we live
being divided by our physical abilities
Deadlines and application process: Stage 1 applications are open until Wednesday 25 July 2018. For those selected, Stage 2 applications will be open from Monday 6 August to Wednesday 29 August 2018. Investment decisions will be announced in October 2018.
Apply: Social Tech Trust website