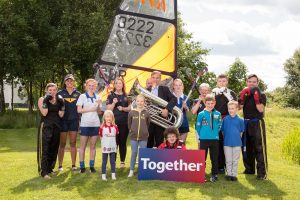 This £20,000 Community Fund aims to promote teamwork and innovation amongst groups and organisations across the North East of England.
The Together Fund, the first of two to be set up under the Venator Community Fund, will make 40 grants of £250 to community groups and organisations for activities that inspire teamwork, one of Venator's core values.
Venator will introduce a second fund, the Bright Ideas Fund, to inspire innovation, another Venator value, through ideas in science, engineering, technology and maths in early 2019.
Application process: Applicants should visit www.venatorcommunity.com and submit 250 words about how their group or organisation would use the £250 grant to promote teamwork. All successful applications will then go head-to-head in an online public vote in September 2018, with the top 40 projects each awarded £250.
Closing date: 31 August 2018