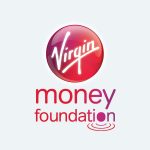 Virgin Money has launched the latest round of its £1 million North East Fund. For this round, Virgin Money are encouraging applications from voluntary organisations working in their local community to:
Help disadvantaged young people to find and keep a job
Help homeless people or people at risk of homelessness to find a new home
They are also looking for ambitious locally-led voluntary, community and social enterprises providing social and economic benefit to an area, who want to explore new ways of generating income and, by doing so, achieve greater impact in their neighbourhoods.
Grants are for one year and can be awarded to cover running costs (not capital costs).
Grant size: Between £10,000 and £50,000
Deadline: 10 November 2018
Application process: Virgin Money Foundation website