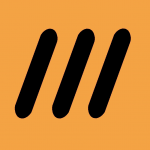 If you have ever visited VODA and entered our postcode into your satnav then it will no doubt have taken you to Reception at Queen Alexandra Sixth Form College – 400 yards from where you actually want to be!
Unfortunately, VODA does not have its own post code, we have to use the College's, but a new system will take you right to our front door. You can find our precise location by visiting:
https://map.what3words.com/needed.sums.raced
You can also download an app from What3Words.com
What3Words is a one metre grid covering the entire surface of the Earth. Each grid has a unique 3-word name. Ours is needed.sum.raced. There are a few interesting locators in North Tyneside including a shiny.rice.farmer at St. Mary's Lighthouse while the causeway has a couple for warnings for those who don't check the tide tables: lanes.soak.sides and lucky.cars.exists. Meanwhile, the old Spanish City site is muddy.shine.needed.
Further afield, if you're credit.card.denied then you must be living in Ontario, while under.water.loans are available south of London. forgotten.previous.husband is, rather sinisterly, in the middle of the south Atlantic, and if you are getting emails from Russian girls desperate to marry you then beware! imaginary.future.partner is a location in deepest Siberia.
What3Words is starting to gain in popularity. It is now being used in some in-car satnavs and is likely to be part of the navigation system for driverless vehicles. Check out your home address and let us know if you come across anything amusing – we promise we won't publish your name.