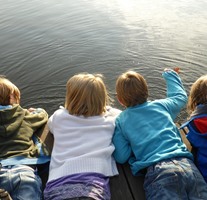 North East and North Cumbria Child Health and Wellbeing Network wants to gather views of those from all sectors involved with children and young people in a short survey, as part of their change programme starting in February 2019.
The Child Health and Wellbeing Steering Group's key objective is: to achieve meaningful and realistic plans for engagement across the North East and North Cumbria to effectively design and deliver improved outcomes for our children. This work aims to include colleagues from local authorities, education, physical and mental health, voluntary sector organisations, community and faith groups and all other organisations involved with children's services.
The steering group is part of a small, but growing piece of work in the North East and Cumbria that plans to make a real difference to children's services.