Stewarding support volunteers for Covid-19 vaccination clinics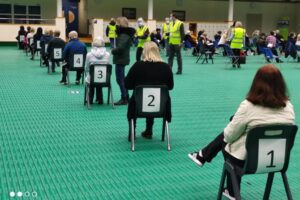 VODA is recruiting non-clinical volunteer stewards to support the health professionals to help with the smooth running of the North Tyneside Covid vaccination sites to help ensure the safety of the people attending and working there. This role is available to those aged 16 and over.
The volunteering roles include helping to steward people safely round the centres and take the role of door attendants to help manage the flow of people, ensure people are wearing masks and using hand sanitiser. They are looking for people who are calm, patient and reliable and are able to spare some time to help out. Sign up here.
Happy to Chat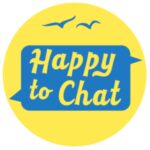 Happy to Chat sessions are relaxed and friendly community sessions where people can come together for a cuppa and a chat. We are keen to take on a number of volunteers to support these sessions to help people coming back out into the community after nearly 18 months at home. Being a Happy to Chat volunteer involves going to the sessions, initiating a chat with the local residents to get the conversation going. We might ask you to help out with setting up the tables, coffee and tea as well. Happy to Chat Wallsend relaunched on the 3 September. The sessions are held at Dreamshine's Well-Bee-Ing Hub, Fridays 1pm to 3pm, with the aim to set up more across North Tyneside.
Oximetry @ Home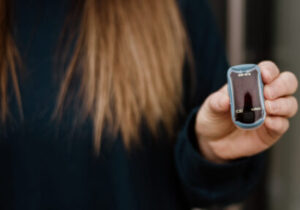 Volunteers needed who are willing to be contacted as soon as a referral is received to deliver Oximeters to patients (following specific Covid safety measures) who have been diagnosed with Covid-19. The Oximeters allow patients to monitor their blood oxygen levels at home. The volunteers will then collect the Oximeter after 14 days.
Good Neighbours volunteering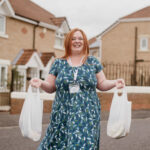 Good Neighbours DIY Volunteer to help local residents with tasks in and around the house (in line with the current government guidelines). These tasks range from changing a light bulb to putting up a bird box, all in all simple jobs and repairs.
We're recruiting for Community Buddies for the Good Neighbours buddy scheme, to help support local residents who need support to get back out into the community.
We also need Shopping and Prescription Collection volunteers to help support residents who may be isolating.
North Tyneside Community Health Champions
VODA is recruiting Community Health Champions to play a vital role in the sharing of public health information to members of their local community during the current Covid-19 situation and other health issues. Read more and sign up here.
Volunteer Support
All volunteers will be able to access the following support from VODA:
Telephone and email support at all times during your volunteering
Reimbursement of any travel expenses incurred whilst volunteering
Access to guidance on Safeguarding and Lone Working
All volunteers will be covered by VODA's policies and procedures.
A certificate of thanks when the dust settles!
Volunteer Support
To support new and existing Good Neighbours during the COVID-19 outbreak, we have a developed a series of guidance documents and videos, which we are asking all volunteers to access.
COVID-19 Good Neighbours Case Studies