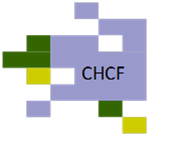 Direct Payments are made to people who have been assessed as having social care needs and are eligible for Council-funded support. Instead of the Council arranging services for you, they will pay money into a pre-paid current account for you to buy the support you need in the way that you choose.
Aims of the Support Group
To offer peer support and information about the benefits of Direct Payments or the process associated with it
To provide a platform for people to share their own experiences or represent the views of the wider community
To ensure that the service reflects the needs of the people who use them
Enable people to share good practice and raise areas of concern
Give ideas and suggestions on how services could be improved
Meetings are held quarterly at the Linskill Centre, Linskill Terrace, North Shields NE30 2AY between 10.30am and 12 noon.
Meeting Dates
13 November 2018
12 February 2019
14 May 2019
13 August 2019
12 November 2019
Please contact for further details or to book your place:
Paula Peart, Community and Health Care Forum, 205 Park Road, Wallsend NE28 7NL
Tel: 0191 2954233
Email: paula.chcf@btinternet.com