Here is a roundup of the current volunteering opportunities available in North Tyneside, which includes a mix of both COVID-19 and non COVID-19 roles, as well as both home based and out in the community (following social distancing rules). Click on the links to find out more about each role.
---
VODA volunteering opportunities
As part of North Tyneside's COVID-19 recovery, VODA has created a new Good Neighbours volunteer buddy scheme to help the support to beneficiaries take their first steps back out into the world. Each role has been created to support people with specific elements of their emergence from isolation.
Good Neighbours Garden Gate Buddy
Good Neighbours Shopping Buddy
Good Neighbours Walking Buddy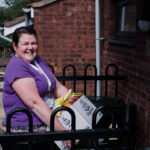 Good Neighbours Shopping and Prescription support
Due to a number of our Good Neighbours returning to work, we have been able to reopen the recruitment process for both Tier 1 and Tier 3 Good Neighbours roles.
COVID19 Good Neighbours Response Tier 1 Volunteer
COVID-19 Good Neighbours Response – Tier 3 Shopping Volunteers
---
Other COVID-19 volunteering opportunities
---
Non-Covid 19 roles
The Cedarwood Trust has a number of new volunteering roles:
Changing Lives is looking for female volunteers to support their Women's Hubs for women subject to probation supervision. Women attend the hubs instead of having to go to the Probation Office where appropriate. Hours required are 1 or 2 half days per week
Sight Loss Council Tyne & Wear is looking to recruit volunteers with lived experience of sight-loss to join their council.
North Tyneside Citizens Advice Bureau provides free, impartial, confidential, independent advice to help people overcome their problems. They are seeking new Telephone Advice-line Volunteers to support their work.
St Oswald's Hospice:
North East Homeless is seeking a range of new volunteers to support them:
Friends Action North East has a number of new roles that can be carried out remotely.
Helix Arts new project – Falling On Your Feet – is an online dance and health programme for aged 65+ who are living independently. Regular workshops lead to high quality co-choreographed sessions which often lead to collaborative dance pieces. They need the following volunteer support:
Tyneside Outdoors (TO) is a Youth and Community Charity that aims to help people living in deprived areas of Tyneside access and enjoy the outdoors. They have a number of volunteering opportunities available:
Beach Access North East is looking for volunteers to support the loan of access equipment by appointment. Read more here.
Team Kenya is a small UK charity working in partnership with a Kenyan NGO, to empower communities to achieve sustainable development, gender equality and the alleviation of poverty. They currently have the following volunteering vacancies:
Action Tutoring is open for new volunteer applications and they can provide online training for new volunteers. Organisation information: & Application form.
Meadow Well Connected is looking for new volunteers to work in the Meadows garden. If you want to get involved contact Megan –megan@meadowwellconnected.org.uk. Read here.
St Luke's Lunch Club in Wallsend is looking to recruit new volunteers in advance of them reopening. They need volunteers to help prepare and cook food at their Wednesday lunch club as well as greet and chat to the guests.
Forest Hall Young People's Club:

Volunteer coaches urgently needed to two football teams currently without a coach and in danger of folding. Each team trains at least once per weekday evening and plays their matches either Saturday or Sunday. Approx hours are 3/4hours per week.
Volunteer (s) caretaker / groundsperson to help cut, maintain and mark the grass pitches at their Pavilion. Expected hours are 4/5 hours per week during warmer weather, less throughout winter.

Common Room of the North archives volunteer – they can induct new volunteers remotely.