Here is a roundup of the current volunteering opportunities available in North Tyneside, which includes a mix of both COVID-19 and non COVID-19 roles, as well as both home based and out in the community (following social distancing rules). Click on the links to find out more about each role.
If you have a volunteering opportunity that you would like us to promote, please email volunteering@voda.org.uk.
---
VODA volunteering opportunities
Good Neighbours: Due to a number of our Good Neighbours returning to work, we have been able to reopen the recruitment process for both Tier 1 and Tier 3 Good Neighbours roles.
COVID19 Good Neighbours Response Tier 1 Volunteer
COVID-19 Good Neighbours Response – Tier 3 Shopping Volunteers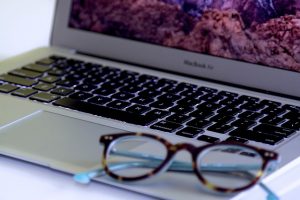 Internet Researcher (home-based): VODA is seeking a volunteer with good internet skills to help to update our directory of organisations. The volunteer will work through the directory and research each organisation looking for additional material such as Facebook, Twitter and Instagram details. The position is home-based and will last for about four months. You will need a copy of Word on your computer or device to complete this task. Read more and apply here.
COVID Creative Face Coverings (home-based):
VODA's new SAINT project (Social Action in North Tyneside) provides people with the opportunity to help make face coverings to support the local community, Good Neighbours beneficiaries and GP surgeries. To find out more about each opportunity please click the link.
COVID Creative complete face covering – no sew
COVID Creative face covering maker – cutting out
---
Other COVID-19 volunteering opportunities
---
Non-Covid 19 roles
Tyneside Outdoors (TO) is a Youth and Community Charity that aims to help people living in deprived areas of Tyneside access and enjoy the outdoors. They have a number of volunteering opportunities available:

St Oswald's Hospice is seeking a Lymphoedema Volunteer for their specialist Lymphoedema Service which is the largest in the North East. If you're looking to gain hands-on experience for your studies, future career or share your skills in patient care, they'd love to hear from you.
Beach Access North East is looking for volunteers to support the loan of access equipment by appointment. https://voda.org.uk/opportunity/volunteer-to-support-the-loan-of-access-equipment-by-appointment-584/ 
Team Kenya is a small UK charity working in partnership with a Kenyan NGO, to empower communities to achieve sustainable development, gender equality and the alleviation of poverty. They currently have the following volunteering vacancies:
Volunteer Finance Consultant https://voda.org.uk/opportunity/volunteer-finance-consultant-713/ 
Volunteer Schools Coordinator https://voda.org.uk/opportunity/volunteer-schools-coordinator-714/
Volunteer coaches urgently needed to two football teams currently without a coach and in danger of folding. Each team trains at least once per weekday evening and plays their matches either Saturday or Sunday. Approx hours are 3/4hours per week. https://voda.org.uk/opportunity/football-coaching-698/
Volunteer (s) caretaker / groundsperson to help cut, maintain and mark the grass pitches at their Pavilion. Expected hours are 4/5 hours per week during warmer weather, less throughout winter. https://voda.org.uk/opportunity/caretaker-groundsperson-695/