VODA is once again coordinating North Tyneside's Winter Support Network, a partnership of local voluntary and community sector organisations which are helping over 300 of the borough's most vulnerable residents stay safe and healthy during the winter months.
Supported by North Tyneside Clinical Commissioning Group (CCG), the Network is providing a range of direct support, information and equipment to older people, isolated residents and others who need that bit of extra help during the colder months.
Along with Age UK North Tyneside, Family Gateway and Meadow Well Connected, we will be distributing Keep Warm Packs, hand-held salters and advice on staying safe and healthy during winter. Below is a summary of the support the Network is offering, along with contact details and useful information to share with anyone who may benefit from it.
For more information about the Winter Support Network or if your group or organisation could help to distribute Keep Warm Packs to those in need, please contact Keith Hardy at VODA.
North Tyneside VODA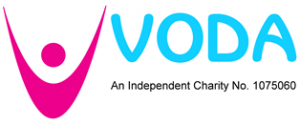 Through our Good Neighbours volunteering project, we will be providing practical support, assistance with shopping and befriending services to older and isolated residents of North Tyneside, as well as distributing Keep Warm Packs to those most in need.
Good Neighbours
0191 643 2626
Family Gateway
Family Gateway will offer advice and support to people around effectively heating and ventilating their homes, helping to reduce fuel poverty and associated health problems. They'll also be distributing Keep Warm Packs and a number of clothes airers to local residents.
Family Gateway
0191 643 8938
Meadow Well Connected
Based in the heart of the Meadow Well Estate in North Shields, Meadow Well Connected will be supporting local residents living in fuel poverty to learn to cook hot and healthy meals on a budget, as well as providing information on heating homes economically and distributing Keep Warm Packs.
Meadow Well Connected
0191 341 0033
Age UK North Tyneside
Age UK North Tyneside will be distributing free handheld salters to older residents, helping them stay safe in the colder months. They will also be providing 100 hot and healthy meals to isolated older residents at Jarretts Coffee House in North Shields, and providing information, advice and guidance.
Age UK North Tyneside
0191 280 8484
Useful Information
This section contains useful documents, resources and links to information which may be useful in helping people to stay warm and well this winter.