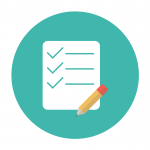 Good governance is a vital part of how voluntary and community sector organisations operate and are held accountable for what they do. Any Improvements you put in place can help with funding applications, sustainability and the avoidance of legal problems.
Health checks are an increasingly accepted way of identifying how your organisation really works and whilst primarily aimed a smaller organisations they can be used as a starting point for larger organisations.
Changing regulations, legislation and guidance can result in the need to update or change your policies, procedures, documentation and practice.
They act as a barometer of how well your organisation is working overall and enable trustees, staff and volunteers to analyse what is working well and what requires attention or further action.
VODA's Health Check Tool is available online here (along with a number of other useful Information Sheets and resources). We can help you to complete the check and are available to discuss how best to support your groups development – contact us for more information and to arrange a 'health check' with our team.