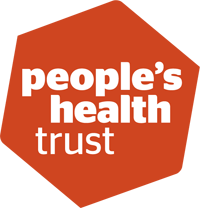 Active Communities will be opening the Active Communities programme in Health Lottery North East & Cumbria. For this round of funding they will be targeting Newcastle, South Tyneside, Gateshead, Sunderland, North Tyneside, Allerdale, Copeland and Barrow in Furness, and will only be accepting applications from these areas. They are particularly looking to focus on Newcastle, Gateshead, North and South Tyneside.
Active Communities invests in local ideas which:
Are designed and led by local people;
Support their neighbourhood or community to come together to address an issue that is important to them
Create stronger connections between people by supporting them to meet up regularly;
Are for people who experience greater social and economic disadvantage than people living in other parts of the country.
Are either:
Small and local, for example, involving residents living in a few streets, an estate, a small village and working in one or more of our 'fundable neighbourhoods'
A community of interest: a group of people who have shared experiences, characteristics or common interests and wish to come together to address specific issues that are important to them. They may live across a wider area.
Opens for applications on 10 April for four weeks. For funding alerts, sign up to their mailing list.