Sector Connector aims to bring the business community of North Tyneside and local voluntary and community organisations closer together.
This page details some of the current offers made by local businesses for the support of voluntary and community sector organisations, which currently include:
A free IT MOT from SolidBlueLiquid
Trustee training sessions
Discounted MailChimp training
Graphic design support from Tyne Met College
A limited number of free photography sessions
Contact us if you would like more information about these offers and how to access them.
Current offers
Free IT MOT from SolidBlueLiquid
SolidBlueLiquid is offering vcs organisations a free IT MOT. There is no obligation to buy services or software, and organisations are free to make suggested amendments themselves.
The MOT will cover:
Email security
Software versions
Operating System versions
Anti Virus
Physical security
Network setup
Compliance of IT with GDPR
Backups
Please contact us for more information.
---
Hempson Solicitors free trustee training seminars
Hempsons Solicitors is running free trustee training seminars to help charity trustees and Chief Executives to understand the responsibilities of trustees and the demarcation of roles between them and the Chief Executive. These practical seminars will take place at Hempsons' offices in Newcastle on 3 October. There are two sessions to choose from –  9.45am to 1pm and 2.15pm to 5.30pm.
The programme will cover:
Setting the scene with the Charity Commission's current regulatory approach and the Charity Governance Code, they will explore the need for trustees to take responsibility for their organisation and how boards are responding to recent intense scrutiny of the sector.
The legal duties and responsibilities of charity trustees, looking at Board effectiveness and its role, how this role relates to the work of the Chief Executive, conflicts of interest, decision-making, minute taking and delegation to Chief Executives and committees.
Trustees' responsibilities for both external and internal financial reporting, examining key areas such as the different types of funds and how they can be spent and the linking of reserves policy to strategy
Places will be allocated on a first come first served basis and a maximum of two trustees from any one charity will be entitled to attend per session.
---
Mailchimp essentials discounted training offer
Monday 11 November, 9am to 4pm, venue TBC
Email is one of the cheapest digital channels, and remains the most important for most charities. Mailchimp is the leading all-in-one email marketing service and this easy to use tool is widely used across the UK.
This is your chance to learn how to use Mailchimp to meet your goals and make it work for you and your organisation. This full day, hands-on and interactive course has spaces for only six voluntary organisations and has been offered at a discounted rate of £85 via Sector Connector.
To book a place, please get in touch with Ian Dodds.
---
Tyne Met College graphic design support

Last year, students from Tyne Met College's Graphic and Design Department helped a number of organisations with branding and logo design, including logos and posters for Whitley Bay Community Allotment. The student's work was very polished and professional work and comes highly recommended by the Community Allotment.
The College is offering two voluntary sector organisations the chance to receive up to 8 weeks of students' and tutor's time to work for free on a graphic design project – design of brochures, promotional items, as well as graphics, logos and marks, branding and corporate identity.
If you are interested, please contact us with details of the work you require. Any requests need to be received by 16 August and work will be allocated on a first come first served basis. However, Tyne Met College may be able to take on smaller projects of logo design and branding throughout the year, upon request.
---
Tait Walker trustee sessions
Calling all trustee boards that feel they want to know more about what to look for when discussing accounts or the finances of the organisation. Simon Brown from Tait Walker is offering to meet with trustee boards from October to answer any questions in an informal atmosphere about balance sheets, profit and loss accounts and Trustees Duties. If you and your trustees are interested in these free sessions, contact us to book a date.
---
For You Photography
For You Photography is keen to support voluntary and community organisations in North Tyneside and is offering a limited number of free photographic sessions throughout the year for voluntary and community organisations. If you are interested in this offer, please contact Ian Dodds.
In addition, For You Photography is offering the voluntary and community sector 20% discount on its normal prices for photographic commissions. Read more here. If you're interested in finding out more about Sector Connector and how it might support your organisation, get in touch.
---
Sector Connector Workshops
As part of Sector Connector, a number of businesses volunteer to deliver free workshops on a range of topics that may be beneficial to the voluntary and community sector. As such, if there are any particular topics or business skills that you think your organisation might benefit from and that could be the subject of a future Sector Connector workshop, please get in touch with Ian Dodds.
Sector Connector News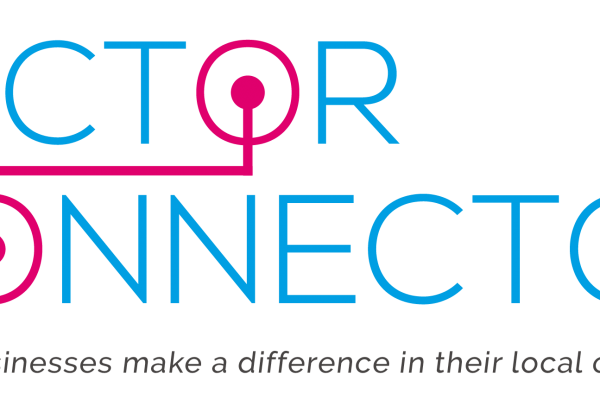 The latest issue of the Sector Connector bulletin, aimed at Sector Connector business partners, was a special edition printed magazine, which was facilitated by our Sector Connector partnership with yourPrintDepartment.…
Read more