Sector Connector aims to bring the business community of North Tyneside and local voluntary and community organisations closer together.
This page details some of the current offers made by local businesses for the support of voluntary and community sector organisations, which currently include:
A limited number of free risk assessments, perhaps in relation to events or hosting volunteers
A limited number of free one-off HR-related advice sessions to small VCS organisations on topics including redundancy, employment contracts and disciplinary issues
A limited number of free one-off informal financial audit and planning sessions
Contact us if you would like more information about these offers and how to access them.
Offers of the month
Carney Consulting Ltd is offering a free place for voluntary organisations on their Mental Health First Aid course which runs across the year. At a time when there is a need for voluntary organisations to support people with increasingly complex issues, this two day course will help participants to spot the early signs of a mental health issue to feel confident in offering help and support to people with a range of mental health issues.
There are seven courses planned for 2019 but as the number of free training places are limited, please contact Ian Dodds now if you are interested in this opportunity.
---
HSBC is offering to deliver free financial well-being workshops for voluntary sector employees or beneficiaries. 1 in 3 employees say that they are distracted at work by financial concerns. Please contact Ian Dodds now if you are interested in this opportunity.
---
Sector Connector Workshops: As part of Sector Connector, a number of businesses volunteer to deliver free workshops on a range of topics that may be beneficial to the voluntary and community sector. As such, if there are any particular topics or business skills that you think your organisation might benefit from and that could be the subject of a future Sector Connector workshop, please get in touch with Ian Dodds.
---
Website Support from Accenture
Do you need assistance with your website? Staff at Accenture are planning an event for charities interested in assistance with their website design. Accenture will provide guidance and a few hints and tips, as well as recruiting staff volunteers to assist with the websites. Hopefully at the end of the event Accenture would be able to assign a volunteer to each charity to provide continued assistance. If you're interested in being part of this event, please get in touch with Ian Dodds.
Sector Connector News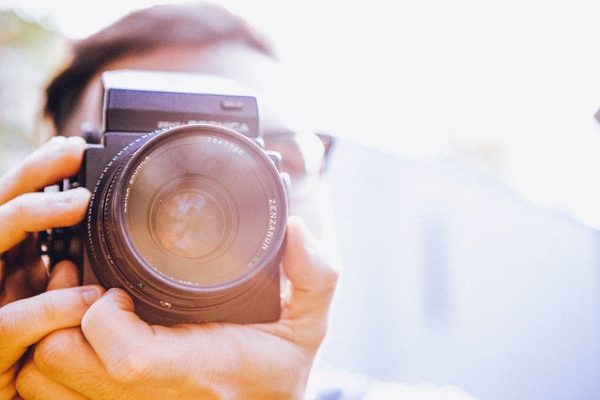 For You Photography, a photography business based in North Tyneside, is keen to support voluntary and community organisations in the borough. For You Photography is offering 20% discount on its…
Read more