Sector Connector aims to bring the business community of North Tyneside and local voluntary and community organisations closer together.
This page details some of the current offers made by local businesses for the support of voluntary and community sector organisations, which currently include:
Painting and decoration discounts from Tynemouth Decorators
Online rebranding support
A limited number of free photography sessions
Contact us if you would like more information about these offers and how to access them.
Current offers
Tynemouth Decorators
Tynemouth Decorators is offering local voluntary and community organisations a 10% discount for painting and decorating work and is also willing to supply materials at cost price. In addition, Tynemouth Decorators may be able to provide paint free of charge to some voluntary organisations. If you're interested contact Ian Dodds..
---
Rebranding online support from Whiteacres Design
Thinking about rebranding? Whiteacres Design is offering up to five free spaces in the BrandSuccessClub.co.uk for a voluntary or community organisation who want to DIY their brand but need some expert support in an online, group environment. Membership will help voluntary or community organisations to improve their brand image through online tutorials and will also enable them to ask for feedback on whatever they are doing within the Brand Success Facebook group. Whiteacres is also offering free telephone consultations for voluntary organisations who are considering branding/re-branding.  If you're interested, please contact Ian Dodds.
---
For You Photography
For You Photography is keen to support voluntary and community organisations in North Tyneside and is offering a limited number of free photographic sessions throughout the year for voluntary and community organisations. If you are interested in this offer, please contact Ian Dodds.
In addition, For You Photography is offering the voluntary and community sector 20% discount on its normal prices for photographic commissions. Read more here. If you're interested in finding out more about Sector Connector and how it might support your organisation, get in touch.
---
Sector Connector Workshops
As part of Sector Connector, a number of businesses volunteer to deliver free workshops on a range of topics that may be beneficial to the voluntary and community sector. As such, if there are any particular topics or business skills that you think your organisation might benefit from and that could be the subject of a future Sector Connector workshop, please get in touch with Ian Dodds.
Sector Connector News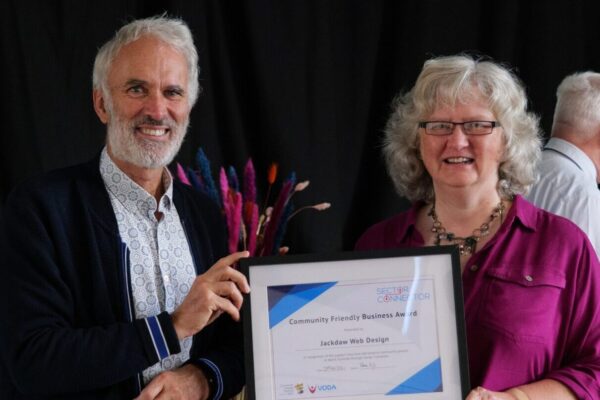 Sector Connector continues to attract more businesses, both big and small, who want to give something back and help the voluntary sector of North Tyneside, now more than ever during…
Read more