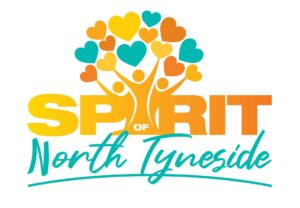 In unprecedented times, the North Tyneside community has been a shining light and we want to help recognise everyone's contribution.
Since March, residents, businesses and the community and voluntary sector have all stepped up in times of need, helping to ease the burden of the Covid-19 pandemic on everyone affected. So that is why VODA has teamed up with North Tyneside Council to create the 'Spirit of North Tyneside' to recognise the outstanding achievements of our borough.
The Spirit of North Tyneside aims to acknowledge and celebrate all of the people who have helped to make a difference, whether that is going the extra mile to support vulnerable residents or a community effort, a random act of kindness, signing up to volunteer, or developing a new scheme to support people who were shielding.
We want to hear about any story, no matter how big or small, so that we can give our residents an opportunity to thank anyone who has helped them during these difficult months.
North Tyneside's Elected Mayor, Norma Redfearn CBE, said: "These last few months have meant that a lot of residents have been placed in unfamiliar, and often difficult, situations. We have coped admirably in North Tyneside, but this wouldn't have been possible without the work and assistance of so many selfless residents and businesses going the extra mile.
"I am immensely proud of the close-knit community we have where everyone looks out for each other, and we want to ensure that these selfless acts get the recognition they deserve. So many times over the past few months I have seen and heard fantastic stories where people go out of their way to help others, and that's why we have launched the Spirit of North Tyneside. If you know of anyone who has made a difference in their local community over the past few months, tell us about it and we will strive to make sure that they get the recognition they deserve."
Robin Fry, Chief Executive at VODA, said: "At VODA, via our work with COVID-19 support hub, we have witnessed first-hand the selfless commitment of both individuals and organisations who have worked tirelessly throughout this crisis to support the most vulnerable residents in our community. VODA had over 300 people sign up to be Good Neighbours volunteers and we have been inspired by their commitment and desire to help others.
"The number of community-led support groups that have sprung up and the work carried out by local voluntary and community sector organisations has demonstrated that the sector is never more needed. However, we know what we have seen is just a small selection of what has actually happened and this is why the Spirit of North Tyneside celebration has been created.
"The Spirit of North Tyneside celebration is an amazing opportunity to highlight how as a community we came together to help each other during lockdown. We want to hear from as many people as possible so that we can celebrate what it is that makes North Tyneside such a great place to live.
"Tell us about your amazing neighbour who made sure everyone had their shopping; or the local organisation that provided essential support to their community; or the Facebook group that brought people together to help others. From shopping, telephone support, supplying activities and online resources, collecting prescriptions, delivering hot meals, being a friendly support to someone who was struggling and much more. Big or small, we want to hear about it. So please nominate any person or organisation who you feel deserves recognition."
Submissions for the Spirit of North Tyneside will be divided into four categories:
Unsung hero – North Tyneside Council chairman Wendy Lott invites nominations in recognition of those who unknowingly made an impact on the Community or an individual through a selfless act of kindness
Young Mayor – Our Young Mayor, Suzie Mckenzie, invites nominations in recognition of a young person or young people who lives, works or studies in North Tyneside and have made a positive impact on their community.
Our people – Volunteers, trustees or staff who have made a difference in their communities or for their neighbours through their actions or support
Our place – Voluntary and community organisations that have gone above and beyond to support their local communities.
While we are unable to hold an event at this time, we will be sending our written thanks to every nominee.
If you have a story from yourself, or someone you know, that you feel deserves to be recognised, you can tell us about it by filling in this form, or by emailing the information to SpiritOfNorthTyneside@northtyneside.gov.uk.