Claire Howard, VODA's VCS Health Coordinator, works with the Primary Care Network to develop and strengthen relationships with GP practices and the Voluntary and Community Sector, as well as looking at ways in which patients can access information about opportunities in the community and become more confident in self-care.
Claire has been developing relationships with the GP practices, in particular with Care Navigators to understand their roles, how they deliver active signposting and how its best for the VCS to share information with them.
Read more about the the project achievements in the North Shields Wellbeing Facilitator Review
GP Surgery Information Screens
Many organisations are unaware that they can promote their services on GP Surgery Screens. VODA has put together an information sheet for VCS organisations, which has been developed in partnership with North Tyneside CCG, highlighting what type of information can be uploaded onto GP surgery screens, including formats and a direct contact to send it to. VODA can also provide support to small VCS organisations who need help producing content for the GP screens.
If you would like to find out more about how to get your organisation can promote your services on GP Surgery Screens, please contact Claire Howard.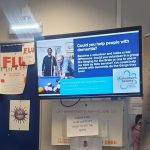 Living Well North Tyneside Partnership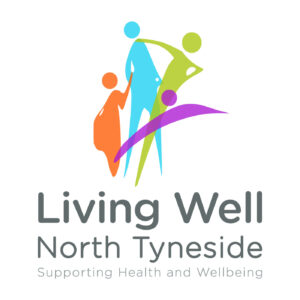 It's often difficult to find useful information about local health and care services, as well as local events and services in your area to help you in everyday life. 
In September 2021, the Living Well North Tyneside Partnership, coordinated by Claire, launched a new website called Living Well North Tyneside. It includes lots of information about living well, local activities and the support and services that are available to you.
The new website builds on the success of the SIGN Directory and provides a wider offer to residents locally.
Read more about Living Well North Tyneside here.
Working With the VCS: Population Health Management in North Tyneside
Following on from our recruitment of a North Shields Wellbeing Coordinator, VODA has continued to focus on health and wellbeing, culminating in our final Working With the VCS event of 2019 being focused on Population Health in North Tyneside.  
The event was extremely well attended, with over 50 people from a range of organisations from the VCS and health sector.  Hosted by VODA's Robin Fry and North Tyneside Council's Felicity Shoesmith, the day started with a Christmas themed speed networking event with a health theme.  Read the full blog about the event here. 
The event was extremely well received. Please read here for the feedback evaluation report.
A Picture of Health
VODA coordinated a film where representatives from health, the public sector and North Tyneside CCG who are involved in social prescribing came together to build a picture of what population health management looks like in North Tyneside. The aim of the film is to develop confidence in the VCS around how they can become key partners.
The film was launched at the Working With the VCS event on the 10 December 2019.
You can view the full eight interviews which we used to create this video here.
VCS Training Opportunties
There are a range of training opportunities available to VCS organisations around help. Please keep checking back for the latest opportunities.
Health Service Jargon Guide for the North Tyneside VCS
The NHS Long Term Plan highlights the importance of collaborative working between health services and voluntary and community sector organisations. Good health is not created in hospitals or GP surgeries. It is influenced by a wide range of factors such as our physical environment, our social and economic situation and our individual choices and behaviours. We all have a role to play in supporting more healthy communities.
In our experience working with other sectors can be a challenge. There are often cultural and language barriers to navigate. We've compiled this glossary to help our members keep up to speed with some of the terminology used by health services and contained within the NHS Long Term Plan