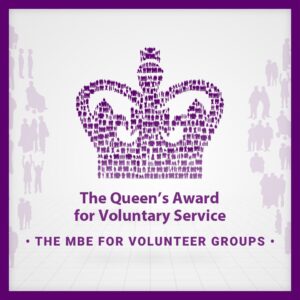 This year sees a record number of groups in North Tyneside being honoured with the Queen's Award for Voluntary Service, the highest award a voluntary group can receive in the UK.
The Queen's Award for Voluntary service aims to recognise outstanding work by volunteer groups to benefit their local communities.  It was created in 2002 to celebrate The Queen's Golden Jubilee.  Recipients are announced each year on 2nd June, the anniversary of The Queen's Coronation.
VODA's Chief Executive Robin Fry commented: "Congratulations to all of this year's winners. I think it is important to show the vital contribution the voluntary and community sector makes to society every day of the year, and even more now in times of crisis. These organisations are #NeverMoreNeeded. I am particularly proud of our small borough of North Tyneside receiving five awards; which is testament to the hard work and dedication of our local community."
230 charities, social enterprises and voluntary groups being awarded this year. Representatives of each group will receive their award from Susan Winfield, Lord-Lieutenant of Tyne and Wear later this year.  Two volunteers from each group will attend a garden party at Buckingham Palace in May 2021 along with all other recipients of this year's award.
---
The five North Tyneside recipients are:
Forward Assist
Forward Assist's vision is to engage veterans in community projects that utilise their valuable transferable skills, and enable life changing employment, volunteering, education and training opportunities that reduce social isolation and promote their physical and mental well-being. For some veterans a return to civilian life can be a joyous experience for both them and their families. However, in some cases it can be an experience fraught with transitional difficulties that are multiple and complex in nature and include self isolation, mental and physical health problems, unemployment and relationship breakdown.
"Forward assist is delighted that the invaluable contribution of our volunteers has been recognised by this prestigious award. As a charity that is both registered and based in North Tyneside, I hope that the Queens Award for Voluntary Service will throw light on the outstanding contribution our volunteers make supporting the wider community from the John Willie Sams Community Centre.
"Many of our Veterans go on to work and volunteer with other organisations and they continue to live the Forward Assist ethos of living great lives, filled with passion, meaning, purpose and direction whilst always being of service to others. As founder and CEO I could not be more proud of my army of volunteers!"  Tony Wright, Chief Executive Officer. forward-assist.com
---
Friends of Brierdene, Whitley Bay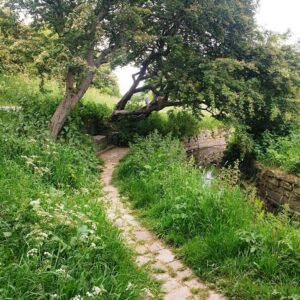 Friends of Brierdene was established over 13 years ago when volunteers took on the task of revitalising a run-down green space. As a result Brierdene in Whitley Bay is now a popular local beauty spot that is also a Wildlife Site with habitats that not only benefits the native flora and fauna but is enjoyed by the local community and visitors to the North East.
The work carried out by volunteers has been extensive and included the digging out of the burn, clearing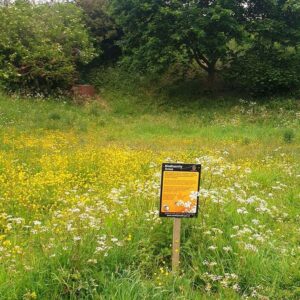 tons of debris, installing new bridges and footpaths. They have developed three improving wildflower meadow areas and four small wildflower glades. This has all contributed to an increased number and diversity of the wildlife with over 1000 different species being identified and recorded and Brierdene now has an established wildlife corridor. In normal time the volunteers are out in all weathers – two mornings a week (Wednesday's and Saturdays) all year round. As well as working closely with North Tyneside Council and the local schools, they are involved with the Northumberland Wildlife Trust and Naturelink Northeast. They provide guided tours for schools and young people's groups, and have encouraged the local schools to grow and plant of some of the wildflowers. They have volunteer days to encourage wider involvement. To help the local community to appreciate conservation they hold an Annual Bio Blitz and a Moth Night, where everyone can take part in finding out more about wildlife in the dene. There's a core group of volunteers who last year gave over 2100 volunteer hours. Over 180,000 people enjoyed Brierdene in 2018 and it has been well used during lockdown as a great place to walk. friendsofbrierdene.org.uk
---
2344 (Longbenton) Squadron Air Cadets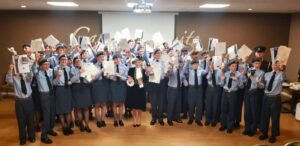 2344 (Longbenton) Squadron is one of the biggest Air Cadet squadrons in the North-East, with a catalogue of achievements and successes, including being the top performing Air Cadet unit in the UK. Its Cadet Force Adult Volunteers challenge its young people to achieve in flying gliding, adventure training, sports, leadership exercises and much more.
The squadron has served the community since 1956, but in 2008 it came close to closure. However, since then the adult volunteers have led an inspiring transition from an initially lacklustre unit to a thriving and vibrant detachment that has provided, and continues to provide, previously undreamed of opportunities for hundreds of youngsters from the local area, and supported them to achieve over 1000 internationally recognised qualifications.
The squadron was recognised for the impressive way it supports and works with the community and the young people from within the community and has done so for a sustained period of time. 2344.org.uk
---
North East Hearts with Goals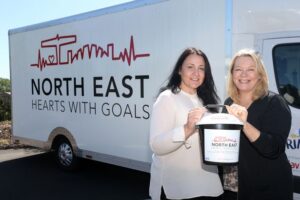 North East Hearts with Goals was established by sisters in law Kelly Best and Christine Stephenson in memory of Kelly's husband and Christine's brother Neil Best. The charity places lifesaving defibrillators around the North East, there are currently 450+ in place safeguarding communities from sudden cardiac arrest. The team of volunteers quickly grew to include people whose lives had been saved by the charity, as well as local celebrities and the North East Ambulance Service. The group works tirelessly to prevent the needless loss of further life and to date have installed over 450 defibrillators across the region.
The charity operates a mobile heart-screening unit equipped with an echocardiogram and ECG machine and visits sports clubs and other community venues offering affordable, often free, heart screening. This has identified several people to be referred for potentially life-saving further investigations. Christine commented: "25 lives have been saved to date and there will be more I'm sure. Its testament to the incredibly loyal, hardworking volunteers we work with".
The charity is also working with the FA to educate children and parents to get symptoms checked out.
The charity offers counselling and on-going support following screening or life-saving access to a defibrillator.  Feelings of guilt and vulnerability can lead to mental health issues, whilst parents become increasing protective over, and anxious about, the health of their children. nehwg.co.uk
---
Out of Sight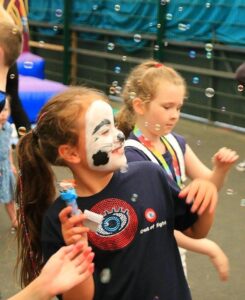 Out of Sight is a volunteer led charity that supports visually impaired children and their families and carers – often referred to as "one big family".  A significant amount of the children they support are neurologically diverse and often wheelchair users with life limiting conditions. The charity aims to help them and their families make memories, have fun, build friendships and overcome isolation with free trips and events, short holiday breaks in their fully accessible caravan and weekends away.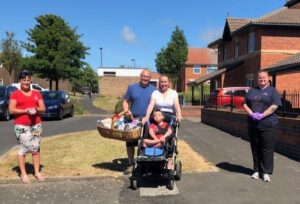 During lockdown, Out of Sight has supplied toys and crafting materials to the children and are now delivering parcels including facemasks, hand sanitiser, toiletries and food vouchers to the families they support.
Kath Nixon a Retired Family Lawyer and, the Founding Trustee commented: ""This group developed from parents wanting to self-support themselves, when I joined back in 2009 I was overwhelmed by the support they gave me.  I took over the running not long after and then registered as a charity in 2013.  Since then we have raised significant funds, secured a holiday base suitable for the most disabled child in our care and have opened our first Community Hub and drop-in centre in Dudley. We also support families who are in crisis. All of our services are free and everyone is a volunteer, helping to build the community spirit.
"We are grateful to VODA who have been so supportive to us over the years and who nominated us for this wonderful award. I feel humbled to accept the award on behalf of the charity and volunteers and would like to dedicate this award to our Angels: Leonie, Sam, Mya, Demi, Michael, Chloe and Evelyn". outofsight.org.uk
---
More information on the recipients and the Award can be found at https://www.gov.uk/queens-award-for-voluntary-service. Any group of two or more people that has participated in voluntary work for more than three years can be nominated for the award. Full details on how to nominate are available at https://qavs.culture.gov.uk/ . Nominations for the 2021 awards close on 25 September 2020.