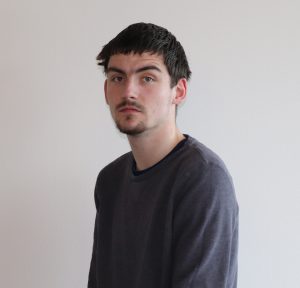 We had the pleasure of hosting Prince's Trust participant Nathaniel for two days work placement this week. Nathaniel blogs about his time with us in his own words…
VODA are a charity that provides support, advice, training and information to volunteers and volunteering groups and charities across North Tyneside. They are based in Queen Alexandra College in North Shields, where they work to support and develop the voluntary and community sector by providing a wide range of support and services. They also represent the views of the sector to government and policy makers on a local and national level.
Here's what I got up to for the two days:
DAY 1
On my first day with VODA, I joined in with the Good Neighbour's project that VODA run at Tesco on Norham Road. This is set up so that the older generation that may not get out or just need a little bit of help with their shopping, can be able to have some help where they need it or just to be able to have a chat with people. I was then introduced to the team at VODA and was taken for a tour of the building and then told about what activities that VODA do and the support that they could offer people. I was then set a task of where I had to type up about a project that I had been doing with VODA which will be published on the website. After lunch I was taken to the Linskill Centre in North Shields in which I took part in an art session with some members of the community.
DAY 2
On my second/last day I finished my blog for the VODA website and posted it live with the support of the team. Then in the afternoon I participated in a project called "Backpack Buddies" which aims to try and help those who are experiencing food insecurity. I helped by packing food bags up in which will be sent out to those who will need it over the weekend so that they will be able to eat without having to worry how much it will cost.
What have you learnt?
There is this stereotype that older people do not like the younger generation because we can be classed as "disruptive". But I have learnt that actually although some people do think that, lots of people actually enjoy talking to younger people. I have also found out that younger people actually enjoy talking to older people and that they find talking to other people quite interesting.
What skills did you develop?
I developed my interaction skills massively while on this work experience as I was able to interact with people that I wouldn't normally interact with and I was able to help/make a difference to those that genuinely need it.
What did you enjoy?
I enjoyed getting an insight into what it would be like to work and volunteer with VODA. I enjoyed everything that I have done on this work experience placement and I would like to thank VODA for giving me the chance to work with them!