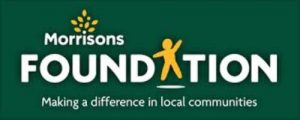 The Morrison's Foundation awards grants to community projects that improve people's lives. Applicants must demonstrate how the project will deliver public benefit, who in the community will specifically benefit and how it will bring about positive change.
Applicants must have raised some funding towards the project elsewhere.
Projects supported have ranged from support groups to children's hospitals and homeless shelters to hospices. In 2018, over £9m was distributed to 807 organisations.
No specific grant amount. Registered charities. No deadline. Applies to England, Scotland and Wales.