We had a lot of high-quality nominations for this year's awards, which were presented at our AGM 2022, and the judging panel have had a difficult time identifying the award winners. Thank you to the judging panel for the valuable insight and experience that they contributed.
Trustee of the Year: Anna McConville from Pathways4All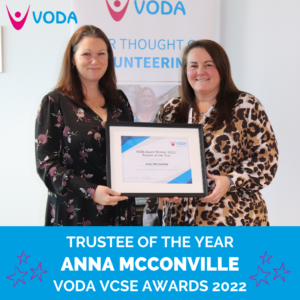 Anna is on the Board of Pathways 4 All as a parent representative and goes above and beyond in volunteering at the Centre in addition to her trustee role, offering advice and support where needed. Anna is a real voice for families on the Board and provides vital support to the staff team. The judges were impressed by how devoted and generous with her time Anna is, and the way she uses her lived experience as a parent of a child with Autism and ADHD to help steer the charity and to support parents visiting Pathways4All.
Volunteer of the Year: Ray Taylor from New York Community Football Club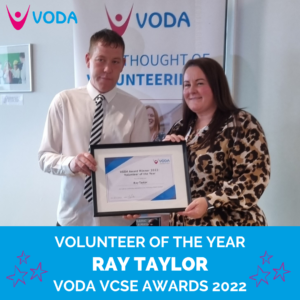 Ray coaches 5 football teams in New York and never turns away any child. He makes sure that the children have fun but learn important life lessons at the same time. In addition to his coaching and the confidence and pride that he instils in the children, he fundraises and goes out of his way to help people in the local community. The judges were impressed by the difference that Ray has made to the lives of so many children and families and the range of things that he turns his hand to in order to improve the local play facilities.
Young Volunteer of the Year: Bailey Wilson from Live Well With Cancer
When Bailey was 6 years old, his dad had to undergo surgery and Bailey was given a surgery bear to look after, with the same surgical wound and stitches as his dad. Since then, Bailey has raised money to provide support bears to children of parents who have cancer, so that no child has to go through a loved one's treatment without support. The judges were impressed by the dedication that 7-year-old Bailey has shown in raising funds and so far, he has donated 84 free surgery bears to comfort children who need them. #BaileysBears
Voluntary or Community Organisation of the Year: Mindstars (NE) CIC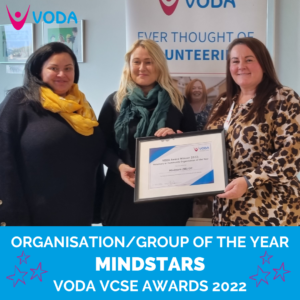 Mindstars was established by two mothers with a passion to change how children's mental health and wellbeing is addressed. Their Hub is now a thriving part of the community and is helping to build the confidence and self-belief of children who struggle socially and emotionally, as well as families in need. The judges were impressed not only by the mental health and wellbeing support that Mindstars offers to children, young people and their families and the glowing feedback from those that they have supported, but also by the partnership working with statutory services and other voluntary organisations.
Young Volunteer of the Year Special Commendations
The judges also wish to commend Adam Jobey from Little 1 Stop Shop and Nathan Amos from New York Community Football Club for the commitment that they have shown in supporting the community and we will be awarding them a certificate in recognition of their achievements.