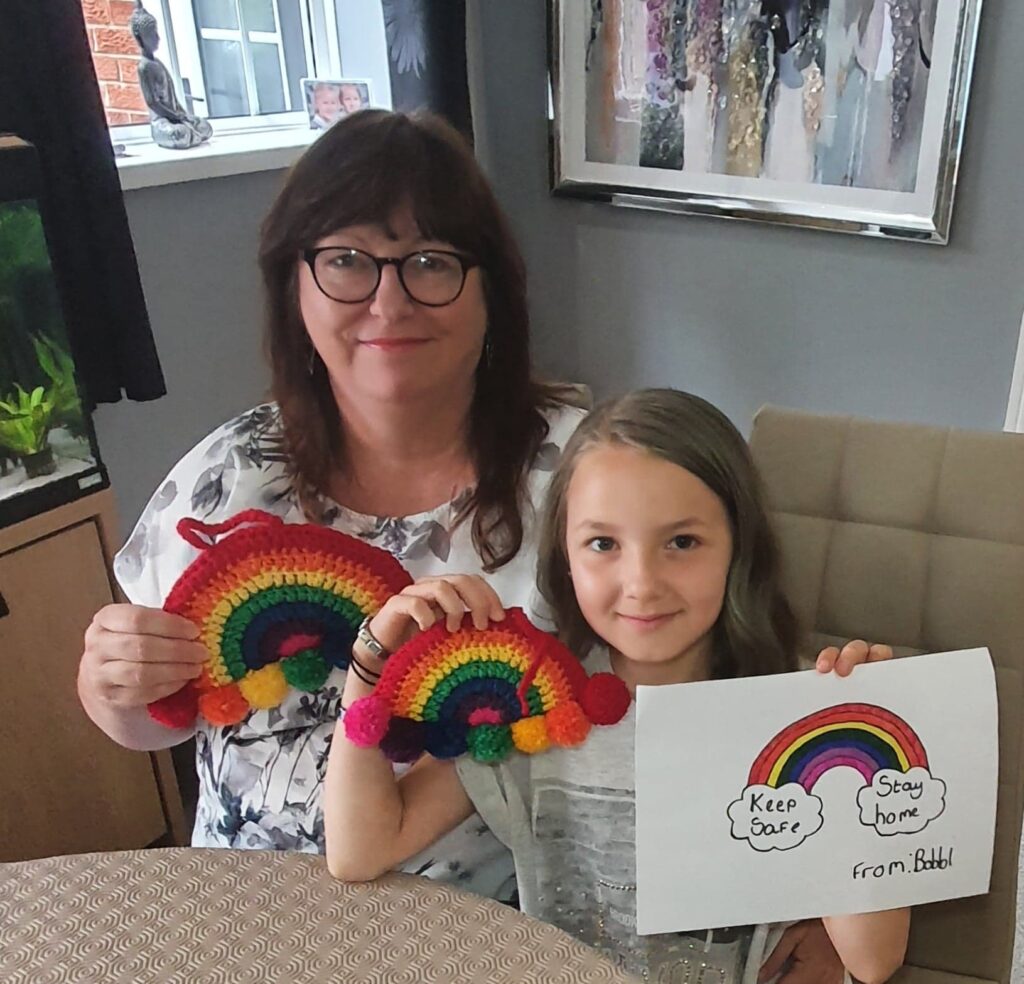 Dawn Jamieson, a 56 year old local businesswoman, from North Tyneside has raised over £1,300 during quarantine for local cancer charity Live Well With Cancer.
Dawn crocheted over 150 rainbows for people to hang in their windows to help brighten their homes. As a special gift to donors, Dawns' 10 year old granddaughter Bobbi Jo also drew a picture of a rainbow with a message of support to everyone who donated to the charity.
Dawn initially set out to raise £200, however demand for the rainbows quickly increased when people started seeing them hanging in windows.
Dawn was diagnosed with breast cancer over 7 years ago and endured years of treatment and follow up surgery. Crafting helped Dawn through her diagnosis and beyond, and now leads on Live Well with Cancer's monthly Craft and Chat sessions, as a way of giving back.
Dawn said: "I have had cancer, so know how important it is for patients to receive care and support. I wanted to do something to help such an important cause, as well as helping give people a bit of a boost during this very hard time.
"Everyone has been so generous and grateful for the rainbows. It means a lot to know that all the hard work is helping support the cancer community. I can't imagine how hard it must be going through a diagnosis, or treatment during this time."
Live Well with Cancer is a North Tyneside based charity aimed at helping people in our region live life fully with and beyond a cancer diagnosis. The charity focuses on self-help, mutual support, workshops and signposting to local services. During the pandemic the charity has offered online and telephone support, and are currently planning a free online wellbeing event to address a wide range of issues.
For further information contact: Chair of Live Well With Cancer: Maureen Elliott – 07738148437
Photo: Left to right Dawn and Bobbi Jamieson