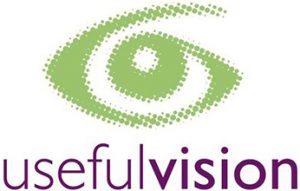 Useful Vision organises a range of entertaining and stimulating activities for vision-impaired children and their families across the North East. They also run skills workshops for older children and teenagers who have sight loss to help them develop the skills and confidence to move towards positive living; as well as very sensory focused toddler groups for the younger children.
They are looking for volunteers to help run their activities. The Activity Volunteer will work alongside the events coordinators to ensure that the activities and skills workshops run smoothly so that vision impaired children, and their families, have an enjoyable experience. They run approximately two family days per month over weekends, monthly baby and toddler groups and additional workshops and days out over the school holidays. Volunteers can commit to as many or as few activities as they can manage – Useful Vision always give plenty of notice of up-and-coming activities.
All volunteers will receive Visual Awareness Training, undergo a DBS (Disclosure and Barring Service) check and receive regular support and supervision.  All volunteer costs will be reimbursed.
Read more here or email Louise at louise@usefulvision.org.uk for further information.