The North Tyneside Young Person's Discovery College is a new project developed by VODA, in partnership with Barnardo's The Base and funded by the North Tyneside CCG.
Built on the Recovery College model, The Discovery College aims to support young people (16-25), to better manage their own mental health and wellbeing.
The aim is to create a safe, supportive space, for young people to come and build on their confidence and learn skills to better understand themselves and their own mental health. We want young people to feel empowered to lead a happy, more fulfilling life.
The Discovery College will offer young people, workshops, courses and activities that are co-designed and co-produced by young people. Access to the college will be free to all 16 to 25-year-olds living across North Tyneside, by an easy self-referral process.
To facilitate the running of the Discovery College, VODA has recruited two new members of staff. Jessica Shaw and Kirsty Christofi are recruiting young volunteers to the project and will be working together to develop the Discovery College.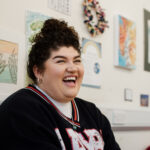 Young Persons' Co-production Worker Jessica Shaw commented:
"I am really excited to be working on this new project to support young people's mental wellbeing in the borough. What makes it more interesting is that the development of the college will be led by the young people and I encourage anyone who is interested to please get in touch with me to find out more."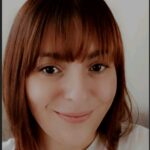 Kirsty Christofi, Young Persons' Co-Production Worker added:
"I feel proud to be part of this project, supporting young people's mental health and wellbeing is something that it so important. I am really excited to get the Discovery College up and running and watch it develop, with the young people leading the way. If you are aged 16 to 25 and want to be part of something amazing, please do get in touch with us!"
Reflecting on the need for a Discovery College, VODA's Chief Executive Robin Fry said:
"Through our work with the NT LIFE Recovery College, we soon identified the gap in mental wellbeing support for younger people. We connected with our friends at Barnardo's the Base to develop the concept of a young person's recovery college and realised that the best way to create something that is relevant and appeals to these young people is by having them on board from the start. We have found this co-production technique to be very successful with NT LIFE and are really looking forward to seeing how it works with the Discovery College."
Interested in finding out more?
Upcoming Discovery College events