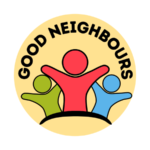 North Tyneside VODA's Good Neighbours Project has been active across North Tyneside for the last seven years; we support volunteers to carry out tasks typical of a 'good neighbour' for vulnerable residents at no cost.
The Good Neighbours project focuses on practical support with shopping, picking up prescriptions and other tasks such DIY and gardening. We offer one-off volunteering opportunities and more long-term commitments, like buddy support. This makes good neighbours a great opportunity to help out and support your local community. A little bit of help can go a long way.
What we do
Our team of Good Neighbour volunteers can assist with tasks such as:
Shopping on behalf of someone
Prescription drop-offs
Be a buddy
DIY tasks / Odd jobs
Gardening tasks (April – September)
Good Neighbour volunteers can assist with tasks typical of a 'good neighbour'. Good Neighbours volunteers cannot assist with anything that requires specialist knowledge, tools or is a health and social care need.
Volunteering Roles
Could you be a Good Neighbour?
If you're looking for a friendly and flexible volunteering opportunity then look no further. The Good Neighbours project has a number of roles available, so finding one that suits your interests and location is easy. You don't need any particular skills or experience, just the desire and willingness to help people in the community who need it. 
Here at The Good Neighbours project, we list opportunities on the Volunteero app. As one of our volunteers you'll be given exclusive use of the app, meaning that you can choose from a range of volunteering opportunities that suit your lifestyle. See more on how the app works here. 
How we support our Volunteers
Good Neighbours volunteers will be able to access the following support from VODA:
Telephone and email support at all times during your volunteering.
Reimbursement of any travel expenses and hand sanitiser costs incurred whilst volunteering.
Access to guidance on Safeguarding and Lone Working
All volunteers will be covered by VODA's policies and procedures
A certificate of thanks
Opportunity to meet other volunteers and share your volunteering experience
Monthly roundup of feedback, opportunities for training, socials and useful services
A closed Facebook group where you can connect with your fellow volunteers
If you want to volunteer close to home and on a flexible basis, we'd love to hear from you. Email one of the Good Neighbours team or fill in this form.
How can I refer into Good Neighbours for help?
The scheme is open to anyone aged 18+ who is a resident of North Tyneside and unable to complete the task themselves due to health, age or disability and has no one else they can call on for help. 
Once a referral is made, our team of volunteer co-ordinators will match one of our helpful volunteers to complete the task.  
Happy to Chat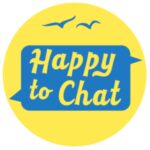 Borough wide 'Happy to Chat' sessions in collaboration with the Ending Loneliness partnership and Living Well North Tyneside. These informal spaces will provide an opportunity for residents to share a cuppa and chat with someone new whilst finding information on local services, activities and support happening. These session run from Dreamshine's Well-bee-ing Hub in Wallsend every Friday 13:00 till 15:00. Contact [email protected] / 07596806378  for more information or if you are interested in becoming a future Happy to Chat volunteer. Click here for the volunteer role description.
More locations are coming soon…
Meet the Good Neighbours Team
Partnership and Funding
Good Neighbours is proud to be part of North Tyneside's Ending Loneliness Partnership. We work closely with organisations such as Age UK North Tyneside, The Carers Centre, Citizens Advice and Living Well North Tyneside to help people connect in North Tyneside.  
Our work at Good Neighbours is made possible by funding from North Tyneside Council and The Community Fund.