34 representatives from North Tyneside gathered online this week to enjoy a whistle-stop tour of some of the great partnership work going on across the borough. Attendees came from the voluntary, community and social enterprise (VCSE) sector, North Tyneside Council, DWP, National Lottery Community Fund and Primary Care Networks.
Hosted by VODA and North Tyneside Council, this was the fifth virtual Working With the VCS event held during the pandemic. Felicity Shoesmith from North Tyneside Council kicked off proceedings by providing an update on the free Loss and Bereavement training sessions that are being provided to 82 members of staff and volunteers within the VCS workforce.
Heather Thrussell then spoke about the current consultation on the Council Plan, outlining a vision of building a better North Tyneside looking to the future. Attendees were encouraged to share their views via this online questionnaire.
There followed four short presentations about emerging areas of work, with attendees encouraged to use the chat to offer feedback in the form of:
Roses – something they like about the idea
Buds – something they could add to the idea
Thorns – something they find challenging about the idea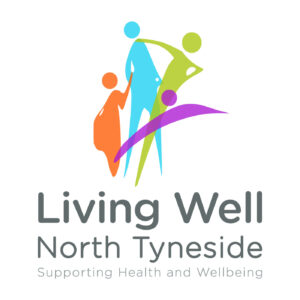 Ruth Barfoot and Dr Dave Tomson provided an update on the new Living Well in North Tyneside website. This new website will launch in the summer, building on the success of the SIGN Directory and providing a wider offer to residents locally. Attendees were positive about the support this platform would offer them to feel much more connected to other organisations and more confident to signpost. It was recognised that one of the challenges with this piece of work is ensuring we have as many people and groups and orgs on board to make it work well for everyone in North Tyneside, and making sure the website and the information provided is accessible to everyone. Further info: [email protected]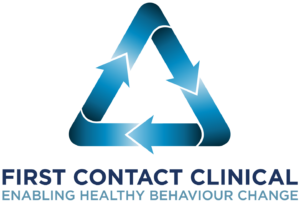 Helen Grieg was up next, offering an overview of the Social Prescribing Service provided by First Contact Clinical. Comments were shared by attendees recognising that social prescribing is a critical part of the overall offer from the system and a great way to provide support around what really matters to someone. Challenges were shared about ensuring that smaller VCS organisations have the capacity to take on new referrals and it was requested that a flow chart be shared showing how a resident might get involved from start to finish. Further info: [email protected].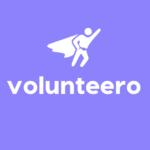 Josie Robinson spoke about VODA's experience of using the Volunteero app to co-ordinate multiple volunteers during the pandemic. This has brought lots of advantages to make the volunteering experience and the management of tasks more accessible and efficient. Attendees were impressed with the proposition of co-ordinating volunteers much less time consuming as well as more user-friendly from the volunteers' point of view. Questions were raised about how this might impact digitally excluded volunteers, and whether there is a 'tipping point' for the number of volunteer users that would make it it financially viable for organisations to use. Further info: [email protected] / www.volunteero.org
The final presentation came from Cheryl Gavin from Helix Arts who shared details of the new Better Connect programme – a social prescribing project aimed at connecting young and adult carers with arts and culture. Attendees commented that it was great to have such a wide range of opportunities to support lots of different groups, especially when the pandemic has highlighted a lot of hidden carers who will benefit from the range of activities on offer. It was agreed that getting this offer on to the Living Well North Tyneside website would be useful. A question was raised about how we can ensure the sustainability of this offer long term. Further info: [email protected] 
www.helixarts.com/work/better-connect/
We then premiered 'Connections in the Community' a short spoken word piece by Alex Woolley sharing the experiences of residents during the pandemic. The piece provoked a great response from attendees who described it as 'well composed and narrated', 'wonderful and very moving' and 'heart breaking'.
To close the event attendees broke into four discussion groups to share information and idea about supporting local residents to overcome feelings of loneliness and isolation.
Details of the next Working With the VCS event will be shared via VODA's social media channels.