Here at NT LIFE, we're halfway through our '12 Days of Christmas' activities and it's going fab!! We're having so much fun whilst making new friends and distracting from the stresses that this time of year invariably brings.
We've made crafts that Blue Peter would be proud of, have roared with laughter playing silly games with overly competitive people and eaten copious amounts of Ali's homemade mince pie Christmas trees, cakes and biscuits. In fact, as I type, our Looney Out of Tuners are singing their little hearts
out to 'I Wish It Could Be Christmas Every Daaaa-aaay'.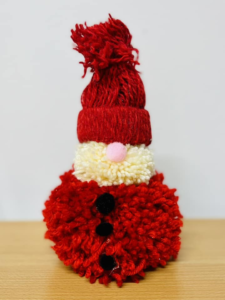 So far, we're onto day 7 and have facilitated 12 sessions serving some 86 participants (keeping them off the streets and out of trouble!!) and we are all very excited for our trip to Bamburgh Castle and Alnwick on Thursday. They've stolen our '12 Days of Christmas' idea for their Christmas theme but we'll let them off…. this time….
All in all, we're having a fabulous end to an amazing year with our NT LIFE family and would like to take this opportunity to wish all of our lovely participants, volunteers and staff a wonderfully Christmassy Christmas and the very best of luck for the new year ahead.
We have some amazing new courses coming up next year, from Therapeutic Drumming and Tai Chi to Understanding Depression and WRAP Planning!!