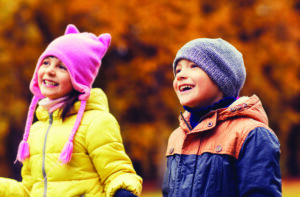 Adopt North East is your local adoption agency, providing adoption services on behalf of North Tyneside, South Tyneside, Northumberland, Newcastle and Gateshead councils.
Children are waiting today for their forever family. Children of all ages, needs and backgrounds, and brothers and sisters who want to live together.
Whether you are working or not, own or rent your home, are single, married or in a partnership, Adopt North East would love to hear from you if you are thinking of adopting. All applications are welcome, regardless of gender identity, sex, disability, race, religion or sexual orientation.
Nicola* has shared some thoughts on her journey to adopting her daughter: "I chose Adopt North East as it's a partnership of five local authorities. After speaking to them at the very start, I got a great first impression. The process didn't feel intrusive, my social worker was sensitive and incredibly supportive in working through everything with me.
"To prepare for my new daughter coming home, I got her bedroom ready and made sure her things were spread out around the house. I bought her a rabbit soft toy, which she keeps close. Our favourite time is breakfast, it's slightly earlier now than I was used to! We sit at the table and talk about what we are going to do that day."
Online events
There is a wealth of information about the adoption process and the ongoing support provided on the Adopt North East website, or why not join one of Adopt North East's regular online, virtual information events? These are warm, honest presentations about adoption where you can meet some of the friendly team, ask any questions and hear direct from adopters about their experience, all from the comfort of your own home.
The next ones are on Friday 11 November and Monday 5 December, starting at 6.30pm. Please book your place via the online booking form. These online events are purely to provide information and there's no pressure on anyone, the team works hard to put everyone at ease and appreciate that for many people this could be the first step towards their forever family.
In-person events
The team is also hosting in-person open evenings this autumn. Everyone is welcome and there's no need to book in advance, just come along.
Monday 17 October, 6.30pm – Balliol Pembroke Wing, Chester's Avenue, Longbenton, NE12 8QP. Parking is available on site and it is a few minutes' walk from Four Lane Ends Metro station.
Wednesday 19 October, 6.30pm – Riverside Children's Centre, Minton Lane, North Shields, NE29 6DQ. Parking is available on site.
You can, of course, contact the Adopt North East team by phone or email at any time. They would love to hear from you.
Email: [email protected]
Tel: (0191) 643 5000
*name has been changed