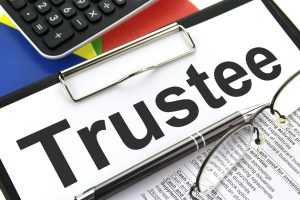 See below for current trustee vacancies in North Tyneside. For more information about being a trustee, visit our Support for Trustees section.
If you would like to advertise a role here, or if you need support to develop a trustee role description, contact us here.
North East Child Poverty Trust
The North East now has the second highest rate of child poverty in the UK. Would you like to do something about it? The North East Child Poverty Trust is looking to appoint a Vice Chair who will take over from the current Chair when they leave in 2024. Get involved and help to change children's and young people's experiences and work towards making child poverty a thing of the past. Click here to view the full Vice Chair for North East Child Poverty Trust role description.
Justice Prince
Justice Prince is looking to recruit an additional three members of the board which meets a minimum of four times per year.  Justice Prince works for the benefit of disadvantaged excluded individuals and communities tackling inequalities and social injustice.
Coping with Cancer North East
Coping with Cancer needs a qualified accountant who has 5 – 6 hrs per month to work them  us as a volunteer in the role of Treasurer.
Wallsend Kinship Carers
WKC is looking for a new Chair. Depending on their own wishes they may be purely a Committee Chair attending meetings approx. every 3 months. Or, if they wish to be more involved, they could attend the weekly group meetings with mainly the carers. These are mutual supporting gatherings over a cup of coffee.
Forest Hall Young People's Club
The club seeks to welcome enthusiastic Trustees to join their board.
Cedarwood Trust
The Cedarwood Trust is dedicated to building social capital, creating education and economic opportunities, tackling poverty and food insecurity, and promoting and supporting the growth of families and individuals in the Meadow Well estate, North Shields and beyond. Building on the strengths of the people, it wants to bring about positive change for the long term. It is expanding its Board of Trustees with several new positions.
Independent Advocacy North East
IANE values diversity and welcomes any members of the public who are interested in furthering the aims of IANE, to join their board. It is important that a Trustee is able to devote the necessary time, have strategic vision, an understanding of advocacy, an ability to think creatively and a willingness to speak their mind. Board meetings are held early evening, usually every two months at the IANE offices, at the Linskill Centre.
Stomping Grounds Forest School
Stomping Grounds Forest School delivers to communities across the North East and uses its profits to ensure historically excluded groups can benefit from the impact of connection with nature.
They are passionate about giving children and families from all backgrounds the time and space to connect with nature, build relationships with the land and grow communities. Non-executive directors (trustees) & Treasurer
Team Kenya
Team Kenya is a small UK charity working in partnership with a Kenyan NGO, to empower communities to achieve sustainable development, gender equality and the alleviation of poverty. They are seeking a trustee who combines financial experience with the ability to provide financial management training and support across the partnership. They are also looking for someone who shares their values – collaboration, empowerment, integrity and respect and who has an interest in at least one of their activity areas, education, enterprise and advocacy.
North Tyneside Carers' Centre
Would you like to help improve the quality of life for carers in North Tyneside?   North Tyneside Carers' Centre is looking for a new trustee to ensure that North Tyneside Carers' Centre carries out its charitable purposes and delivers its strategic plan.
CureUsher
CureUsher is a registered charity primarily focusing on Usher syndrome and those with combined hearing and sight loss. They are looking to widen their Board of Trustees with particular experience in:
Marketing & Social Media
Business Sector
Event planning
Legal
Fundraising
The NewBridge Project
The NewBridge Project is an active artist-led community that supports artists, curators and communities through the provision of space for creative practice, curatorial opportunities and an ambitious artist-led programme of exhibitions, commissions, artist development and events. They are looking for enthusiastic and dedicated individuals to join their growing Board of Trustees, to help build on their diversity, knowledge and skills. They are looking for a range of experiences and expertise, including a treasurer. Read more.
Whitely Bay Young People's Centre
The centre seeks two Trustees to add balance and energy to their existing team; ideally with financial or legal experience. Trustees act as guardians working towards a positive future for Whitley Bay Young Peoples Centre, in line with the Charity Commission guidelines, for the community of young people within Whitley Bay. Trustees will assist in the growth of the Whitley Bay Young Peoples Centre in many exciting and challenging ways. They need people with a "can do" attitude to help us innovate with new projects, build relationships with existing user groups, assist the Trustee Team in seeking new funding opportunities and of course build the profile of the Whitley Bay Young Peoples Centre in the local community.