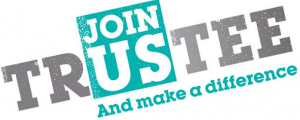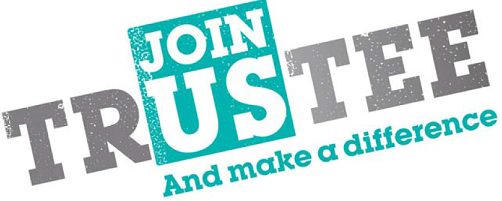 See below for current trustee vacancies in North Tyneside. For more information about being a trustee, visit our Support for Trustees section.
If you would like to advertise a role here, or if you need support to develop a trustee role description, contact us here.
Wallsend Kinship Carers
WKC needs two further trustees to join 4 WKC existing trustees. Depending on their own wishes they may be purely Committee Trustees attending meetings approx. every 3 months. Or, if they wish to be more involved, they could attend the fortnightly group meetings with mainly the carers. Read more here.
Helix Arts
Helix Arts works with artists, in partnership with public and voluntary sector organisations, to create opportunities for people to participate in high quality arts activity. They are currently seeking a treasurer to join their board of trustees. This would involve quarterly board meetings and supporting the finance sub-group. Read more here. 

Whitley Bay Young Peoples Centre
Whitley Bay Young Peoples Centre aims to engage positively with young people in a youth work setting. The centre is seeking two Trustees to add balance and energy to the existing team; ideally with financial or legal experience. Read more here. 
Tyneside Outdoors
Tyneside Outdoors (TO) is a youth and community charity that aims to encourage people living in disadvantaged areas of Tyneside to make more and better use of the outdoors for their health, education and enjoyment.
Springfield Community Association
Springfield Community Association in Forest Hall works with local people to provide a friendly, sociable community venue that is accessible to all. They provide opportunities for people of all ages to come together for learning, recreation or play. Read more here. 
Meadow Well Connected
Meadow Well Connected is a community hub which facilitates and supports our residents to take charge of their lives and have the power to make the decisions that matter to them and their community. They are looking for people who have a strong connection to North Tyneside and are also keen to find someone who may be interested in the role of Vice-Chair or Chair and those with a background in health or marketing. Read more here.
Coping with Cancer
Coping with Cancer provides counselling, coaching and complementary therapies, including acupuncture for people affected by cancer. They are looking for trustees who have empathy with cancer diagnosis and treatment issues, good communication issues, competent with computer usage and enthusiasm for furthering the charities aims. Read more here. 
The Cedarwood Trust
The Cedarwood Trust is a charity working with and for the people of the Meadowell Estate in North Shields and nearby areas since 1980. Their aims are to relieve poverty, and to improve well-being and life-chances for residents. They are looking to appoint  one or more additional Trustees to broaden their expertise, especially in the area of finance. Read more here.
North Tyneside Carers' Centre
The North Tyneside Carers' Centre provides support and services that enable carers to: sustain their own wellbeing alongside caring; overcome the barriers they face on a daily basis; build confidence and self-esteem and achieve their full potential. They have two trustee roles available.
Rising Sun Farm
The Rising Sun Farm is the only urban fringe farm in North Tyneside farming 175 acres in a high quality, diversified way. The farm is run by a charitable trust to provide social, environmental and economic benefits to the local area. Read more here.
Independent Advocacy North East
Provides an advocacy and appointee service. This gives a voice to people who need support to make their own choices because they are frail or disabled or because of financial or social circumstances. It also enables them to have their individual needs and views respected and acted upon. They are particularly keen to recruit members of the local community in North Tyneside who have skills and experience in one or more of the following areas: People with real life experiences of physical disability, learning disability, mental health issues, people from Black and Minority Ethnic communities and vulnerable older people; Expertise in marketing, PR or Event Management; Qualified accountant with experience of the voluntary and community sector. Read more here.
Shiremoor Adventure Playground Trust
Shiremoor Adventure Playground Trust, a registered charitable incorporated organisation, consists of a group of volunteers who fundraise and provide management, advice and guidance to playground staff. The Trust is currently aiming to expand its membership and is seeking people from a broad range of backgrounds with skills in HR, PR and marketing, financial management, legislation, governance and campaigning. The Trust is committed to strengthening diversity and inclusion, to better understand and reflect the needs of the communities that we work with and the recruitment process is open to all. Read more here.
Pearey House for the Visually Impaired
Pearey House is a small, independent, local Charity which owns 12 purpose built flats for blind and visually impaired adults in North Tyneside in the grounds of Pearey House alongside the large Victorian House which is a Day Centre. The main skills they are currently looking for are HR, marketing and legal but they would also be interested to hear from people with fundraising skills. An interest in visual impairment is desirable but not essential. Read more here.