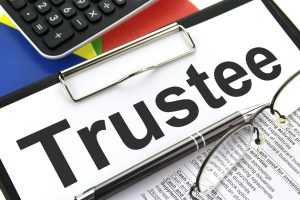 See below for current trustee vacancies in North Tyneside. For more information about being a trustee, visit our Support for Trustees section.
If you would like to advertise a role here, or if you need support to develop a trustee role description, contact us here.
CureUsher
CureUsher is a registered charity primarily focusing on Usher syndrome and those with combined hearing and sight loss. They are looking to widen their Board of Trustees with particular experience in:
Marketing & Social Media
Business Sector
Event planning
Legal
Fundraising
Rising Sun Farm
The Rising Sun Farm exists as a charitable trust to promote information and educational activities on horticulture and livestock production, provide advice and support on the growing and cooking of healthy foods, provide a welcoming and engaging environment for leisure and recreation activities for local residents. The Trust aims to provide a thriving, high quality, working farm providing opportunities and resources for education, learning, recreation and participation for the community of North Tyneside. They are seeking new trustees to join the board.
Cullercoats Watch House
Trustee SOS – Cullercoats Watch House needs your help NOW.
Q: What do Dolphin spotting, story telling, wedding reception hosting and local history all have in common?
A: They're all activities (& more) that could be happening on a regular basis at the Watch House with a little bit of help from you
If you really want to make a big difference to your local community and help make this happen – then now's your chance – the potential for what this building could be offering is enormous. Read more.
The Percy Hedley Foundation
The foundation delivers a wide range of extremely valuable services to children, young people, and adults across our community. They are looking for new Trustees who share their passion for supporting people with disabilities to live the best lives they can. They welcome applications from anyone who is interested in becoming a Trustee but are particularly looking for people with skills in:
Education and Lifelong Learning
Health
Employment
Wallsend Kinship Carers Committee Trustees
Could you help make a positive difference to the many children within kinship care in the Wallsend area (along with their carers & wider families) by becoming a trustee with this group? Perhaps you could help support them in their quest to fundraise for a Respite Holiday Caravan for the families they support, or have other skills and experience you could bring to the table to help this group flourish?
FODI Friends of the Drop-In for Asylum Seekers and Refugees
FODI Friends of the Drop-In for Asylum Seekers and Refugees would love to welcome a new Treasurer to support the charity. The Treasurer would manage the finances of the organisation and ensure the board of trustees are fully informed of the financial position of the charity.
Helix Arts
Helix Arts is a small passionate team working hard to make a difference in communities across the North East region. They need eager individuals to join their Board of Trustees to help take Helix forward from a strong position as they reach their 40th anniversary as a leading arts charity. Helix is seeking people who want to make a difference and who have a range of skills, experience and backgrounds, especially: Artists, HR and marketing, passionate residents from local communities and young adults under 30. No previous experience is required.  Read more and apply.
Tynemouth Village Day Centre
Tynemouth Village Day Centre has been providing high-quality day care services in North Tyneside for over 35 years and is a well-respected service provider in the field. They are seeking at least three trustees to join their board who are able to devote a few hours a month or more to familiarise themselves with the staff and users, prepare for and attend regular board meetings.
Stomping Grounds Forest School
Stomping Grounds Forest School delivers Forest School to communities across the North East and use their profits to ensure historically excluded groups can benefit from the impact of connection with nature. They are seeking to appoint two Non-Executive Directors (trustees) to their board. 1.Treasurer with Bookkeeping Experience & 2. Director with lived experience of being a minoritized group
True Colours Theatre
True Colours Theatre offers inclusive performing arts classes to children and young people. the majority of members have additional needs and/or disabilities, or have experienced domestic abuse, have anxiety conditions, or suffer from low self confidence. They are looking for a Trustee who has experience in SEND, and the challenges faced by many young people with additional needs and disabilities would be helpful, and to champion inclusion and diversity within their role. An interest in I.T and social media would be useful, and have the ability to share ideas and think creatively.
Forest Hall Young People's Club
As activity increases at the Pavilion, the club seeks to welcome an enthusiastic volunteer with knowledge and experience in finance and some business acumen to help strengthen their organisation.
Whitely Bay Young People's Centre
The centre seeks two Trustees to add balance and energy to their existing team; ideally with financial or legal experience. Trustees act as guardians working towards a positive future for Whitley Bay Young Peoples Centre, in line with the Charity Commission guidelines, for the community of young people within Whitley Bay. Trustees will assist in the growth of the Whitley Bay Young Peoples Centre in many exciting and challenging ways. They need people with a "can do" attitude to help us innovate with new projects, build relationships with existing user groups, assist the Trustee Team in seeking new funding opportunities and of course build the profile of the Whitley Bay Young Peoples Centre in the local community
Independent Advocacy North East
Independent Advocacy North East is recruiting dedicated Trustees from all walks of life and work experiences to become a member of the executive committee to help steer IANE forward. Board meetings are usually held early evening, every month at the IANE offices, Linskill Centre, Linskill Terrace, North Shields.